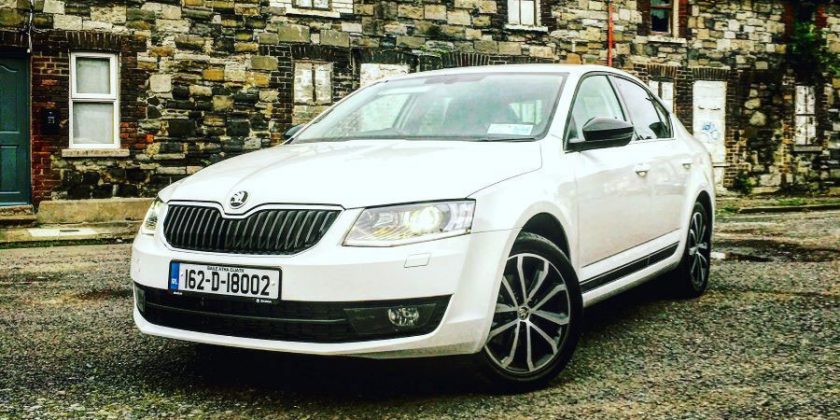 ŠKODA Ireland welcomes Done Deal Motor Industry Report
Residual values have always been a major factor when selecting vehicles for purchase
Octavia in the top spot for holding the strongest residual value
Octavia average depreciation of just 33% in three years
Octavia durable and efficient all-rounder with build quality and reliability
Confidence to customers who invested in a ŠKODA personal contract plan
ŠKODA Ireland has welcomed a DoneDeal Motor Industry Review that has placed the ŠKODA Octavia in the top spot for holding the strongest residual value in the Irish car market for the third consecutive year.  Strong residual values have always been a major considering factor when selecting new or used vehicles. The DoneDeal report is one of the few sources available to the public where they can acquire unbiased information on resale values and trends in the Irish motoring landscape.
Senior Marketing Manager at DoneDeal.ie, Martin Clancy, commented on the report, stating that: "For the third DoneDeal Motor Industry Review report in a row, the ŠKODA Octavia maintains its position as the Irish car that retains its value the most in the Motor market with an average depreciation of just 33%. From its new sales value after 3 years the Octavia has proven time and again that it is not just one of the most searched for cars on DoneDeal but is also a real hit with Irish consumers."
When asked why the Octavia succeeded in maintaining strong residual values; John Donegan, Brand Director – ŠKODA Ireland said "Put simply the Octavia has proven itself over the last 21 years as a durable and efficient all-rounder with build quality and reliability few competitors can rival" Donegan added:  "the DoneDeal Motor Industry Review report will give confidence to our customers who invested in a ŠKODA personal contract plan; these customers can be confident of their vehicles maintaining some of the best trade in values of any car brand after three years".
The ŠKODA brand has gone from strength to strength in Ireland, breaking into the top five car brands in Ireland with 7.9% market share. ŠKODA delivered 6,449 vehicles to customers of which 2,209 were Octavias. Further success is anticipated with the new Octavia Soleil that was launched earlier in June. With 0% Finance and decent specification, ŠKODA is likely to maintain fifth position in the market until year end.
Download DoneDeal Motor Industry Review H1
https://blog.donedeal.ie/wp-content/uploads/DoneDeal-Motor-Industry-Review-H1-2019-Web.pdf